A static equipment used in the upstream oil production facilities to minimize the slug from oil and gas pipeline.
Slug Catcher manufactured by Ergil® provides a buffer volume to accommodate the intermittent high liquid flow in the form of a slug.
Located between the outlet of the pipeline and processing equipment, the buffered liquids can be drained to the processing equipment at a much slower rate to prevent overloading of the system.
Slug catchers can be used continuously, connected permanently to the pipeline.
All the production is sent to the gas and liquid handling facilities.
It's this usage that helps to predict difficult sluggish behavior found in terrain slugging, hydrodynamic slugging or riser-based slugging.
They have an important role in gas pipelines, as they contain significant amounts of liquid that can damage related equipment.
They are designed to allow expansion of the gas stream, slowing the velocity and providing a settling area for the liquids.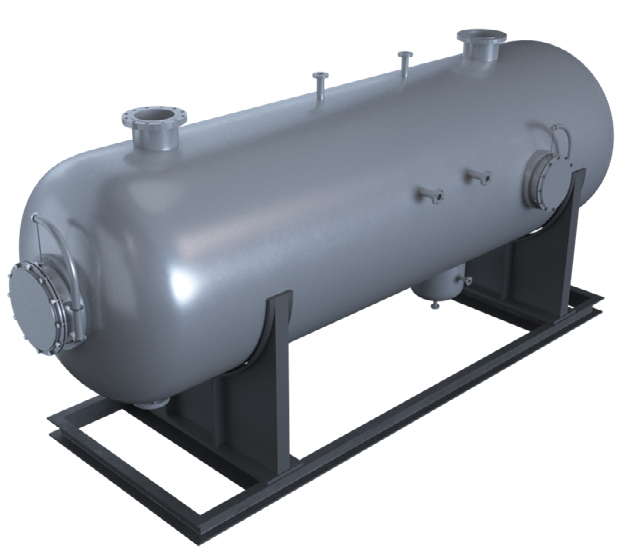 Key Features
Helps protect your downstream equipment and pipelines from damaging liquids
Efficiently manages high liquid volumes generated from pigging.
Precision machined mist extractor boosts efficiency.
Optional crash level controller and secondary outlet to handle slug overload.
Reduce downtime and maintain production with our proven pre-engineered design.
Seperator & Filter Vessels Models