Pressure Vacuum Valves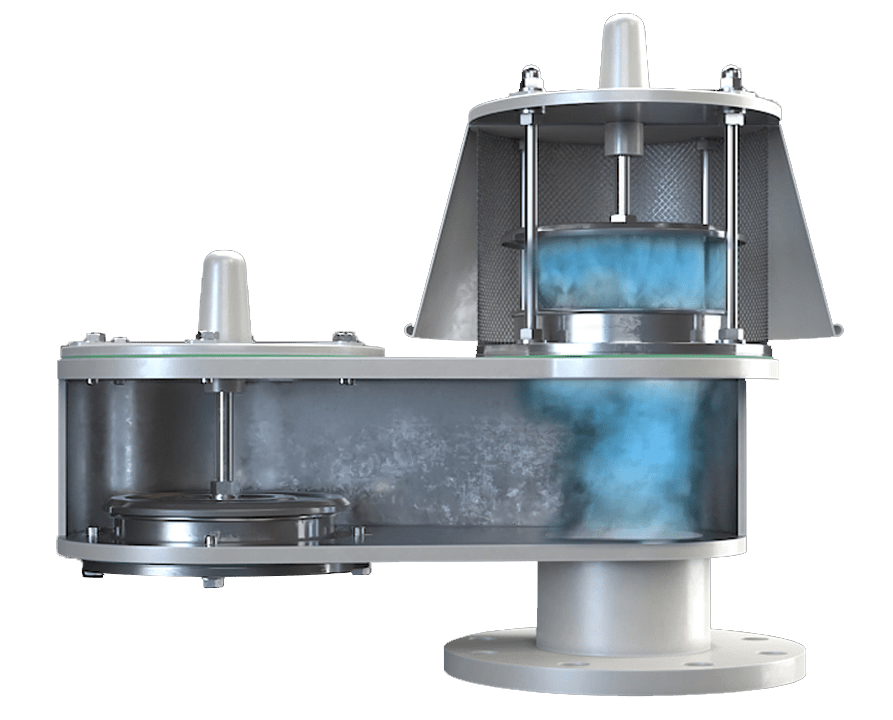 Storagetech™ provides the high quality and reliable solution for your need.
Liquids are mostly carried or kept in the closed vessels or tanks, some reasons such as evaporation or weather conditions may cause the fluctuation at the pressure level in the vessels or tanks.
StorageTech Pressure Vacuum Valve provides protection to bulk storage tanks and vessels from over and under pressurization.
The valves are mounted on the tank roof flange or a vent pipe from the vapor space. System is especially preferred for transferring vapor content to collection system or condensation units, even prevent certain fire hazards.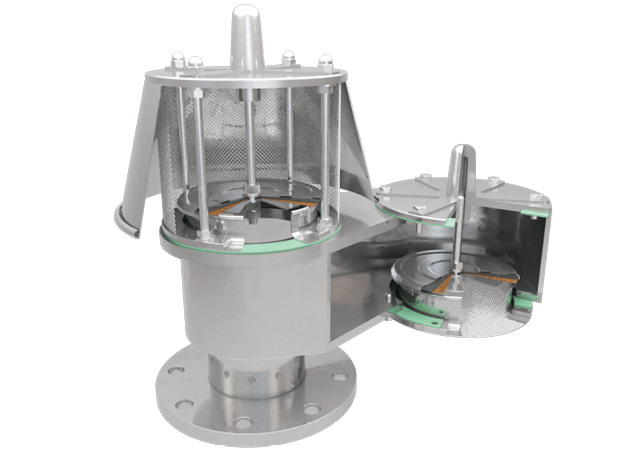 Pressure Vacuum Valves Models
Request A Quote
Do you need a quick quotation? Fill out the below form and expect our reply soon
Robust and Reliable Design
Extreme conditions require special design and the proper material choose to obtain the better results and maximum performance.
Technical and engineering design of Storagetech PVRV complies with the load requirements specified by international standards.
Designed to be easy to carry and its inner material to be extra safe against impacts. That design promises long time usability and it decreases cost to replace the product.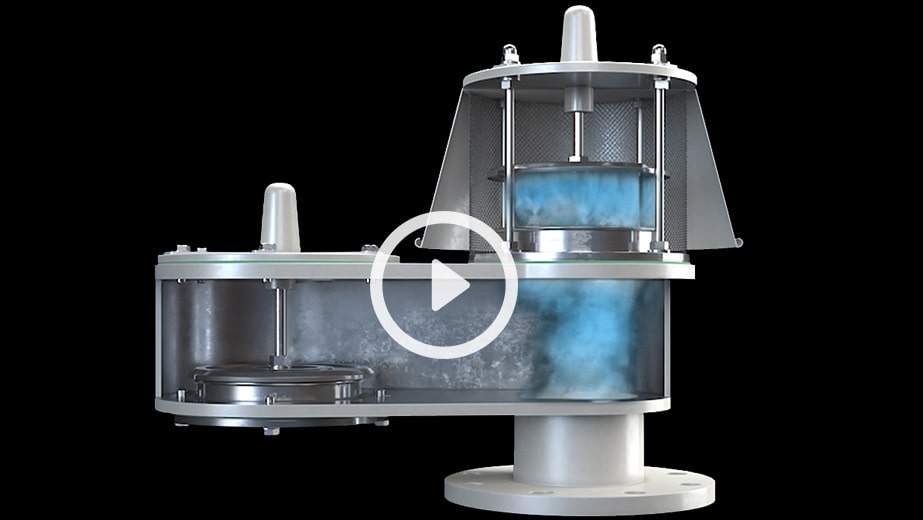 What is Pressure Vacuum Valves?