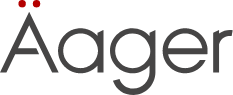 Manufacturing & Fabrication
Äager brings 40 years of experience and knowledge in manufacturing equipment and accessories for storage tank terminals, refineries, pipelines, processes, and industrial plants. Our vast experience enables us to bear and meet complex projects and deliver great quality of service. Äager offers extensive machining capability, equipped with a wide variety of CNC mills, lathes, cutting, bending, rolling, and welding machines.
With 32000 sq/m fabrication and assembly facility Äager is a leading expert with its brands ERGIL and Storagetech, in the fabrication of custom process equipment, storage tanks, and steel structures with the highest quality standards of design, material, fabrication, and installation. We offer in-house custom production including design, fabrication, and installation of carbon steel, stainless steel, aluminum, and exotic alloys in our 32,000 square meter manufacturing facility located at Mersin on the Mediterranean coast of Türkiye. Mersin has one of the biggest seaports in Türkiye with 800 km distance to the Zakho/Iraq border, 300km to the Syria border, and 900 km to Istanbul by road. It is Türkiye's gateway to major sea roads.
As a modern facility, it is equipped with the latest technology, including fully automated welding, rolling, CNC plasma cutting, shot blasting, heating, painting system, and lifting machines. We are also capable of handling in-house pressure testing, radiography, and other non-destructive tests.
Welder qualifications: thanks to our qualified welding engineers, we are capable of preparing PQR, WPS, and Ergil welders are certified by reputable third-party inspection companies: such as TUV, BV, SGS to meet the requirements of ASME IX.

Äager continues its manufacturing activities in its fully equipped factory with a closed area of 11.000 m2 in the Mersin Tarsus Industrial Zone. Äager serves the industry with its well-educated, trained, and experienced staff.
It carries out and monitors the production with its welder staff certified in EN and ASME norms, manufacturing, quality control, and welding engineers. Äager staff is subjected to necessary tests during the recruitment process. During this time, by the way of on-the-job training, their knowledge is updated. In particular, the quality control team has up-to-date and necessary certificates.
Äager operates and serves their clients as per DNV Marine, AD200, EN ISO 3834-2, EN 1090, ASME modules, UL, ATEX standards requirements. Äager has an extensive archive of WPS and PQRs of the material groups listed below. Our staff can easily adapt to new material groups by making the necessary tests.
Conventional austenitic stainless steels (SS304L , SS316L , SS316 TI, etc.)
Special alloy steels (LDX, Duplex, Superduplex )
Exotic alloy materials (Aluminum alloys, Cooper, titanium, Inconel, Alloy31)
Carbon Steel (Structural steels, pressure vessel steel in ASME / EN norms)
Äager carries on manufacturing processes with the help of;
CNC cutting benches,
Bending machines,
Technologic welding machines ( MIG, MAG , TIG, SMAW, PAW, SAW),
Robotic orbital welding machine to be used in heat exchanger manufacturing ,
Equipped with MIG and TIG welding systems capable of robotic welding.
Column boom welding system (especially used in stainless steel production),
Force TIG welding system ( Plasma welding),
SMAW column boom welding system are also included in our welding and forming systems.
More than 40 years of experience here to help
The most important feature , distinguishes Aager from its competitors is that it has a strong machining workshop. Aager is assertive in this field , especially due to its large-scale processing capacity . The following machines are actively working in the machining workshop ;
CNC vertical machining center 3 pieces, 800mm, 1600mm and 2000mm diameter processing capacity,
CNC lathe with 500 mm diameter machining capacity, 1 piece
Semi CNC vertical lathe with 1600 mm machining capacity, 2 units
Universal horizontal lathes in various diameters , 6 pcs.
Drill, mill etc.
The materials used in the production are tracked at all stages starting from the incoming quality process to the final control and recorded in the quality control file. Material test certificates , heat numbers are tracked with the determined codes , and these records are kept in the ERP system and quality control module, where all records of the enterprise are kept. Digitization in all monitoring and control stages is one of the distinguishing features of AAGER .
The controls and records in the whole process from the production of each order to the shipment are kept in the quality control file and presented to the customer as requested by the shipment.