Multimedia filter systems are a part of wastewater treatment systems. ERGIL's engineering and manufacturing solutions provide the highest level of quality products in this range for its customers. ERGIL's multimedia filter systems provide the removal of suspended substances such as clay, silt, organic and inorganic substances, dissolved color organic compounds, and micro-organisms that cause turbidity (measurement with nephelometer).
The multimedia filter systems can be designed in different sizes and different filtering features. The main components are;
Chemical Dosing
Raw Feed Water Tank
Carbon Filter
Ion Exchange Filter
Reverse Osmosis System
UV Sterilizer
The after-sales support regarding these systems includes periodical maintenance, spare parts supply, performance evaluation, and capacity change consultancy.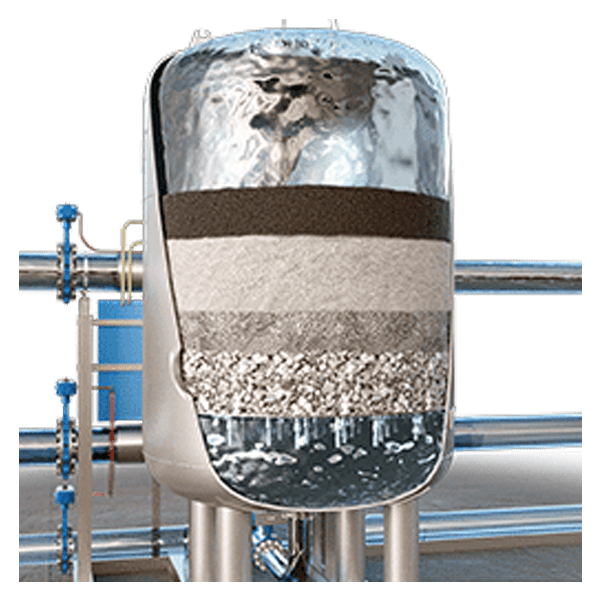 Seperator & Filter Vessels Models