Knock Out Drums are used to slow down gasses and allow liquids to fall out of the gas stream. They can be installed in the waste gas header or in the flare stack base. Knock Out Drums are configured either horizontally or vertically and are sized according to each requirement.
Construction could be of Carbon Steel, or of corrosive services Stainless steel. Automatic drain controls could be included to prevent the accumulation of fluids in the seal. Two-inch flanged drain connection for draining and cleaning the vessel. All vessels are manufactured in accordance with ASME code bent in the shape of a U, called U-tubes.
Features:
Automatic liquid controls.
Specially designed separation internals.
Used in combination with the liquid sea.
No water carryover to the compressor.
Differential output can be used to effectively monitor the liquid of the process.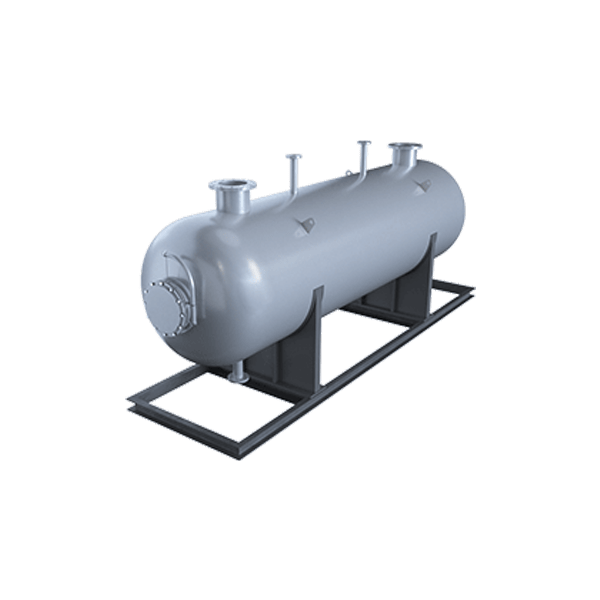 Seperator & Filter Vessels Models