As an Äager brand, ERGIL is a specialist designer and fabricator with 40 years of experience providing pressurized and atmospheric engineered to order shop fabricated and prefabricated storage tanks, pressure vessels & process equipment to oil & gas, petrochemical, chemical, pharmaceutical, agro, water, wastewater treatment, and utility industry sectors. Thanks to ERGIL's in-house engineering, one-of-a-kind 32,000m2 fabrication facility, and construction team, ERGIL created satisfactory customers over a decade.
Atmospheric Bulk Storage Tank: apply the highest quality services in line with API 650, API 620, and API 635 requirements the capability of constructing storage tanks is up to 140.000 m³.
Biodiesel & Naphtha Storage Facilities: Compliant with the codes of EN 14214, ASTM D 6751, DIN EN 14214, and BS EN 14214, ERGIL is specialized in building storage tanks for a wide variety of biodiesels derived from a wide range of feedstocks such as RME, PME, WVO, and FME. The cost-effectiveness, technologically advanced solutions, reliable wide spectrum of services, and successful project executions have led ERGIL to become a preferred supplier all over the world.
Under Ground Storage Tanks and Reservoirs: ERGIL is experienced in the design, engineering, and construction of emergency drain down felicities, that is used to store the oil in the pipeline in case of emergency situation. This application is highly recommended to protect environmentally special places, such as national parks, and assets against terrorist attacks or major pipeline defects. The products are also used for underground corrosion protection.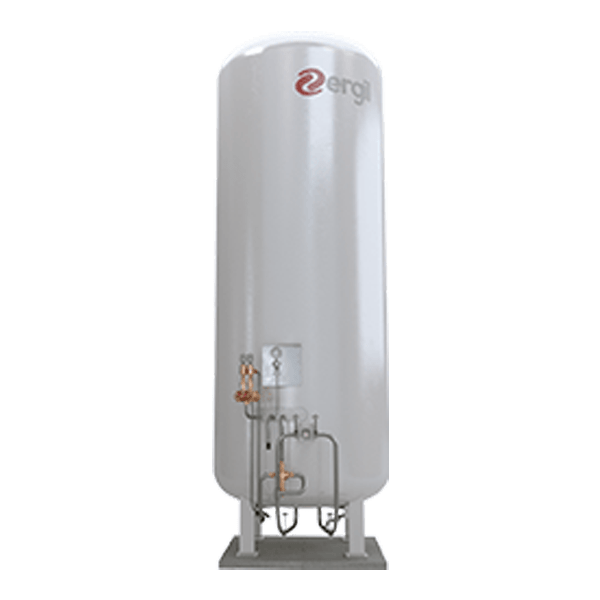 Seperator & Filter Vessels Models