Modular Process Skid Equipment

ERGIL provides custom-made turn-key modular process skid systems for any project of its customers. As a single source for plug-and-play systems, ERGIL can reduce the project cost and time drastically. They can reduce your site activities and risks by supplying single or multiple units from our world-class manufacturing facility. ERGIL can fabricate a single module up to 60-ton weight, 40-meter length, and 20-meter height. In addition to mechanical fabrication, ERGIL can install electrical cabling, lighting, lighting, earthing, instrumentation, rotary equipment, and control panels.
A modular process skid is a combination of equipment that is connected to a frame. It can be a small frame consisting of a pump or a complicated high-rise system that has multiple mechanical components; such as pressure vessels, boilers, heat exchangers, storage tanks, pumps, compressors, steel structures, and interconnecting pipelines as well as electrical.
Manufacturing, and building a system on the site is very costly, slow, and not safe compared to the well-managed fabrication shop. That's why investors and contractors are looking for ways to reduce costs, risks, and construction time. Building industrial facilities with modular skids has become more and more popular for this reason.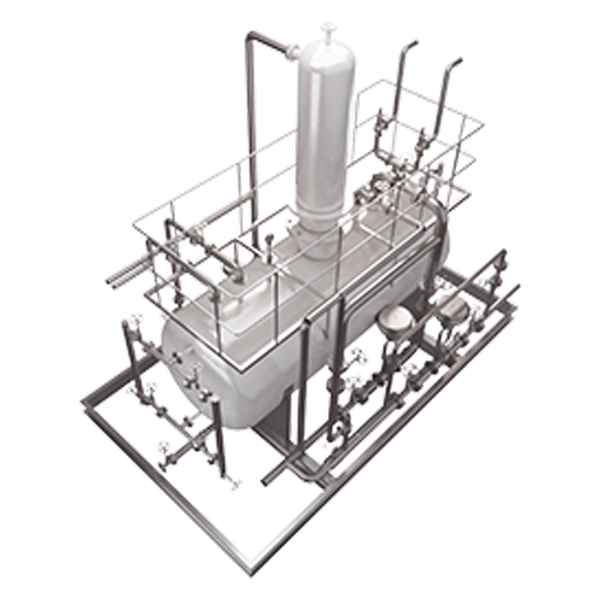 The Industries For Manufacture Process Skids
Oil, gas & petrochemical
Chemical
Power plants
Marine
Water
Wastewater
Fertilizer
Geothermal
Biogas
Nuclear
Mining
Pharmaceutical
Food & beverage
Pulp & paper
Seperator & Filter Vessels Models