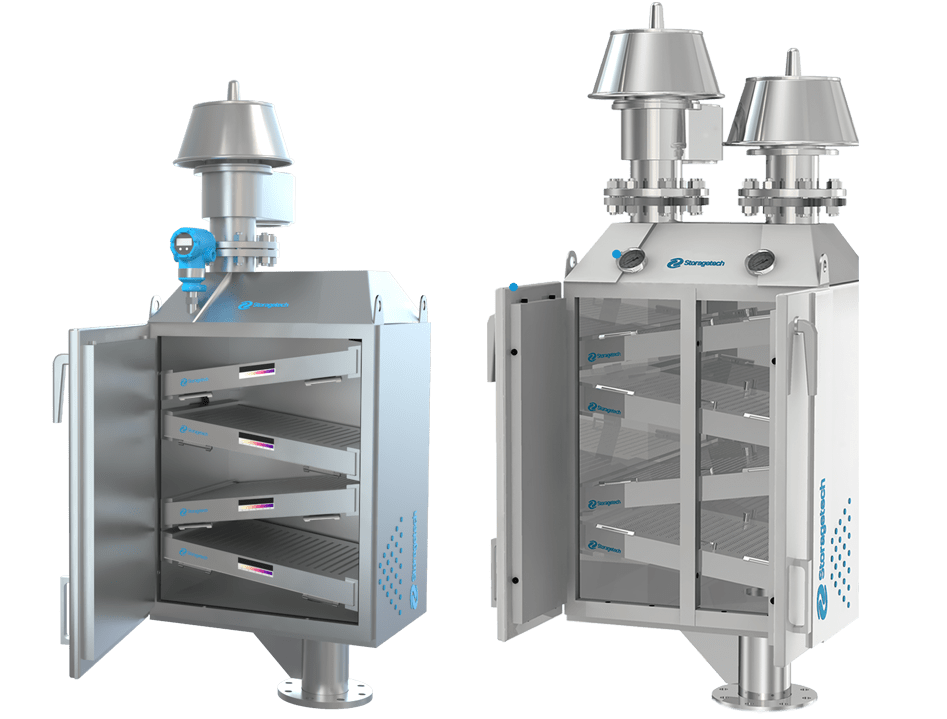 Project overview and challenge
SOCAR Turkey, a subsidiary of SOCAR (State Oil Company of Azerbaijan Republic), one of the most deeply rooted global oil and natural gas companies, needed a CO2 Absorber with Free Vent to mount on the breather valve of the tank. They were looking for a specific partner for a project involving the design, manufacture, and delivery of a CO2 Absorber.
The use of demineralized water, in which all mineral impurities are removed, is very important for energy production, where there are extremely strict and legal requirements. Demineralized or pure water that is produced and prepared for use in an expensive and difficult way is exposed to CO2 from the air in such facilities. This increases the conductivity of demineralized water and changes its quality. Changing water quality, on the other hand, causes prolongation of the process flow, corrosion in the process line, accumulated chemicals cause blockages in the lines, and long-term water rehabilitation is repeated. This situation can cause serious time and financial loss for businesses.
This is where CO2 absorbing units come into play, allowing you to maintain a stable pH and low conductivity of demineralized water for demineralized and condensate tanks. They remove CO2 from the air entering the tank, preventing CO2 from being absorbed into the process water. In summary, Storage Tank Aeration CO2 absorbers are essential for power generation because they maintain the pH and low conductivity of demineralized water.
Action
Needing a special partner for a project involving the design, production and delivery of CO2 Absorber, SOCAR Turkey contacted Storagetech, an Äager brand. The relationship between SOCAR and Äager dates back to the 90s with major projects they completed together in Azerbaijan and the UAE. With this confidence, Storagetech accompanied them and supported the process requirements of Socar Petkim Star Refinery.
Storagetech's CO2 absorber is specially designed with new technology for the venting of condensate, demineralized water, and other storage tanks, acting as a barrier between the atmosphere and the tank. The units, which offer long-lasting use thanks to specially developed materials, also ensure that the process flow is secured.
One of the main reasons why Storagetech is preferred by Socar is its ability to manufacture high-quality and equipped products as a design and working principle. Storagetech differentiates itself from its competitors by never sacrificing quality when it comes to professionally manufactured products. In addition, the Storagetech CO2 absorber is produced as an absolutely environmentally friendly device.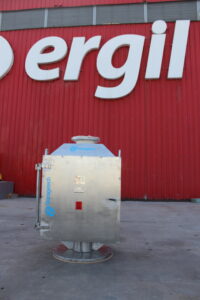 Solution
SOCAR Downstream is one of the largest oil, gas and petrochemical companies in the region and Turkey's largest foreign investor. The relationship with Äager dates back to the 90's when major projects were completed in Azerbaijan, United Arab Emirates and now Turkey. Storagetech, a brand of Äager, has successfully completed its cooperation in this project of designing, manufacturing and supplying CO2 Absorbers for Socar Petkim Turkey Star refinery.
As one of the leading companies in its field with its services for almost 40 years Äager, continues to work with large companies on huge projects by maintaining the highest safety and sustainability standards under its ERGIL and Storagetech brands.