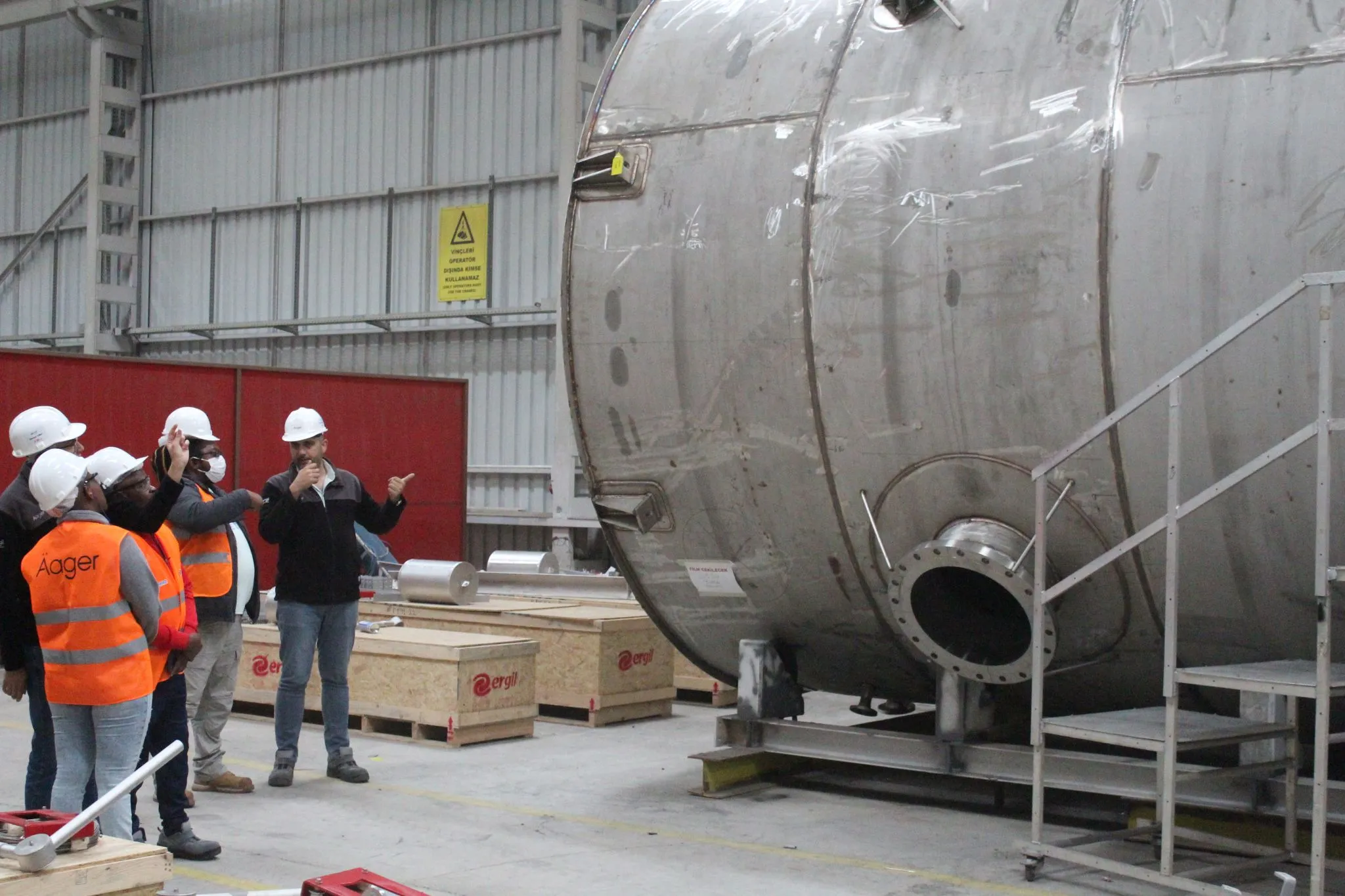 The Problem:
The Zhengtai Group needed reliable surge vessels for their potable water treatment project in Botswana. These vessels needed to withstand high pressures and maintain their structural integrity over the long term.
Production:
In addition to their durability, the Ergil bladder surge vessels were also chosen for their compact design and easy installation. The compact size of the vessels made them easy to transport to the project site, while their straightforward installation process ensured that the project could be completed on schedule.
Solution:
After thorough research and consideration, the Zhengtai Group chose to work with Äager and their brand, Ergil, for the supply of three 14m3 bladder type surge vessels. Ergil's surge vessels were able to meet the stringent requirements of the project due to their high-quality construction and materials. The vessels were fabricated using durable carbon steel and equipped with a robust gasket seal system, ensuring that they could withstand the extreme pressures of the water treatment process. They were also covered with a specially developed paint suitable for drinking water.
Results:
The Zhengtai Group was extremely satisfied with the performance of the Ergil bladder surge vessels and the level of support provided by the Äager team. The successful completion of this project is a testament to the reliability and efficiency of Ergil's products, and the company looks forward to working with Äager on future projects.