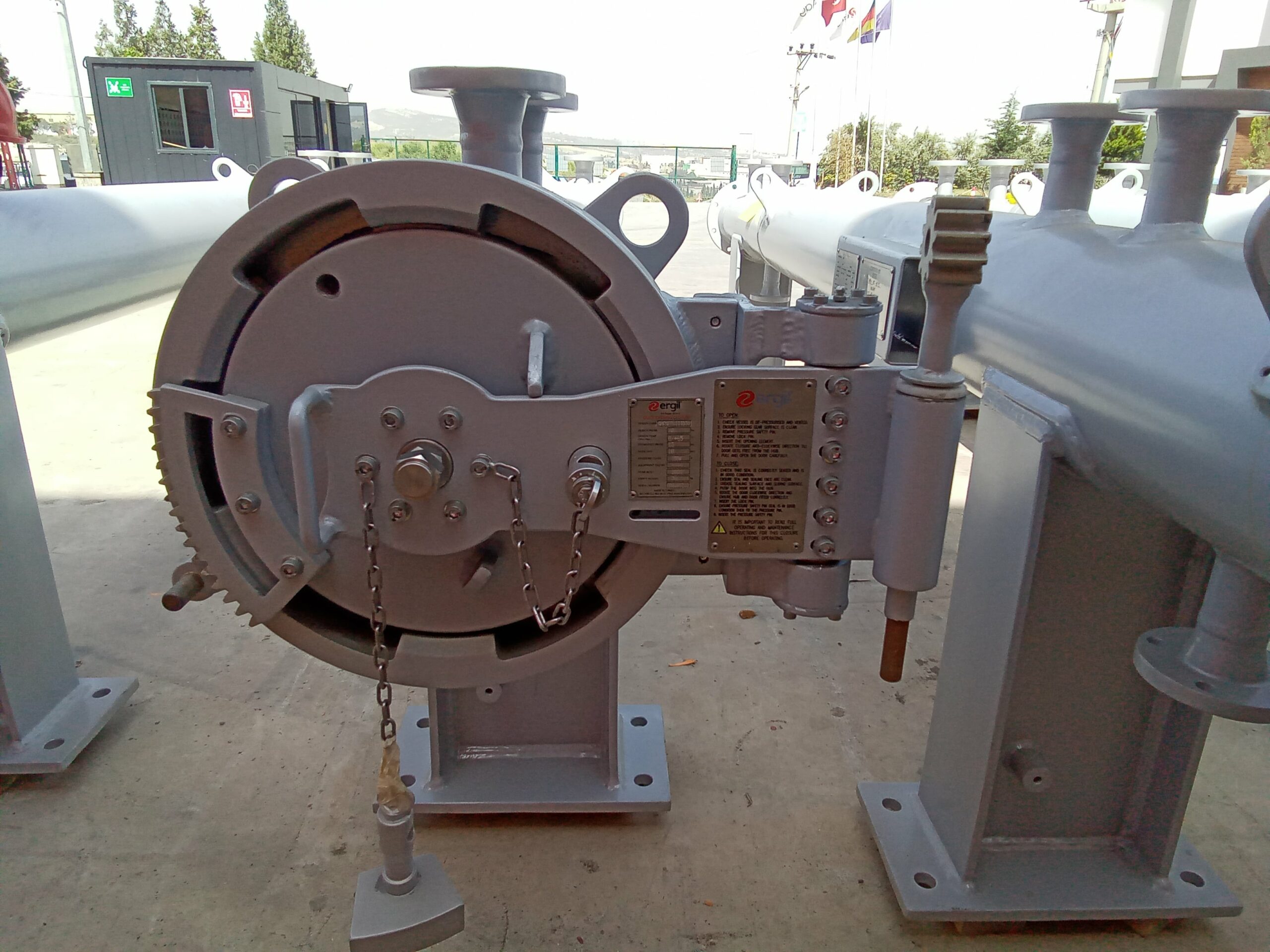 ERGIL, which offers practical and effective solutions in the energy sector with its innovation technology under the brand Äager, continues to reach the Far East market with its new projects developed for AG&P Philippines.
Providing professional service in the Oil, Gas, Petrochemical, Chemical and Water sectors since 1982; ERGIL supports its business partners thousands of kilometers away with its in-house developed special product range such as scrubbers, silencers and emission control equipment, storage tanks, pressure vessels and heat exchangers. 
Complete Safety in All Conditions With ERGIL's Pipeline Pigment Systems
ERGIL produced and completed quickly a Pipeline Pigging system and air buffer vessel which was specially developed for Ecozone Properties (EPI) in Batangas for the contractor AG&P Philippines. 
Professional service was provided by ERGIL to AG&P Philippines, the contractor company, for the storage and terminalization of edible oils on their Pipeline Pigging System and for air buffer vessel which is developed for the constant pressure supply of the compressed air which is used during pigging, as a part of the pigging system.  
As one of the most experienced pig launcher and pig receiver manufacturers in the world, ERGIL completed the project production in a shorter time than agreed, in accordance with the technical requirements and climatic conditions of the Philippines. The project was completed in less than 14 weeks, which is the accepted time for production activities, and ERGIL once again demonstrated its reliability with its qualified technical staff. After this special delivery was completed, ERGIL supported the same project also with heat exchangers for the safety of the system. 
Safe and Sustainable Pipeline Pigment Systems
Pipelines, which are an important part of industry, are used for transporting chemicals, gases and liquids such as crude oil, natural gas and refined products. Setting up a pipeline network is an expensive and laborious investment. The protection, control, cleaning and maintenance of this large investment are of vital importance for the functionality of the system. One of the most important tools which are used in the system with these aims is Pig Traps. Pipeline pigging stations are used for pipeline inspection, cleaning, maintenance and assisting with the simultaneous flow of multiple products. The pig launcher and receiver are the most important parts of a pigging system. ERGIL has been serving with confidence for years, as one of the most experienced pig launcher and pig receiver manufacturers in the world.
Designing and manufacturing high pressure pig traps and pig receivers requires certain expertise that must be accredited by industrial authorities. ERGIL's production facilities and personnel are certified with the ASME U, S, R, NBR, GOST, AD 2000/ISO 3834, EN 1090-1, EN ISO 3834-2, & DNV GL + ABS Marine Welding Class Program and are capable of design, production and manufactures according to ASME, EN, GOST and end-user requirements.
ERGIL's modular pig stations provide everything needed on a single sled. Adjustable height, movable or permanent frames are designed. This enables to moving from one place to another and also the usage of the same system for more than one pipeline. Modules can be designed according to the shipping method (sea, land or even air) and the system can be customized according to the working environment to protect it from sudden weather effects. In addition, ERGIL's pig launchers and receivers can be used in almost any gas as well as liquid applications.