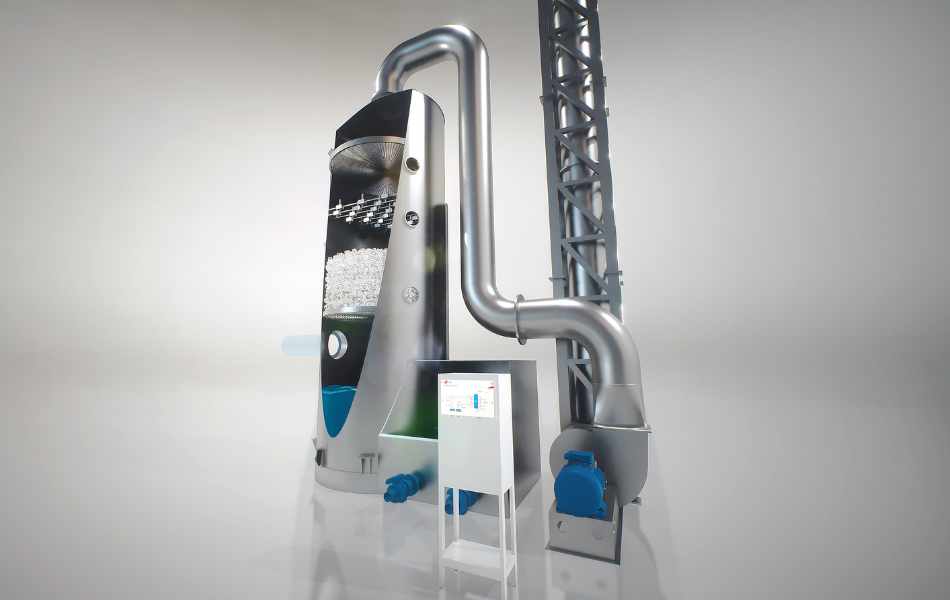 With its principles of environmental protection and innovation, Äager has received a CE certificate for the scrubber systems (gas cleaning systems), proving itself once again as market leader.
Munich March, 21st, 2022 – Äager has been providing effective solutions to the most complex problems in the oil, gas, petrochemical, chemical and water industries for 40 years and continues to contribute to environmental safety with its eco-friendly products. The wet separator system, designed to prevent harmful gases and odors from industrial plants and companies, has been awarded the CE certificate, the international reliability of which is undisputed. The company, whose innovative strength in production, superior quality and competence of the personnel has been confirmed once again, is the only company in Turkey that has been approved according to international standards for gas cleaning systems.
The CE certificate, which can be defined as a passport for environmentally friendly products with high health and safety qualities in European countries, is the symbol of high European quality standards. For the scrubber systems which developed under own roof with superior innovative techniques, has Aager received a CE certificate for 2006/42/EC Machinery Directive, EN ISO 12100:2010, EN 60204-1:2018 standards and prove it is equipped with its quality for international competition.
Practical and environmentally friendly wet cutter systems offer high safety standards for low costs.
Undoubtedly, the most important factor in preventing global pollution is minimizing the environmental damage caused by industrial activities. Gas treatment systems are essential to ensure safe air conditions. Wet scrubber systems designed for this purpose are one of the most effective emission control devices used in removing soot, dust, chemical vapors, odors and aerosol pollutants that result as a result of industrial plant activities.
Environmentally friendly and inexpensive
Gas scrubbing systems can clean up to 99% of chemicals with a high risk of corrosion and have low initial and maintenance costs. Unlike other equipment, systems with higher desulfurization capacity can handle high temperature streams and very humid streams, can retain both particulates and polluting gases, and most importantly, the trapped particulates are not released back into the environment as dust.
Practical and safe
Scrubbers can also be retrofitted in some cases, into existing systems as they take up less space than other equipment. It offers a very practical use as it can be controlled remotely with automation and regular reports can be generated. In addition, heated gases can be cooled and highly corrosive gases and dust can be neutralized and thus secured. The waste generated by process-specific solutions can be recycled or used as raw material in various industries.
Function of the system
The system consists of a bed filled with a cylindrical column containing packing materials. The fillers provide the necessary time for the chemical reaction and create a large contact surface between the washing liquid and the harmful gas. The cleaning solution, sprayed in pulverized form using the nozzles located on top of the tower, wets the noxious gas entering the tower from under the fill materials, eliminating the toxic and corrosive properties of the gas. As a result of the chemical reaction, the gas, now suitable for release into the atmosphere, is expelled from the tower. The main components of the system are the circulation pump, filling materials, spray nozzles and the drip catcher.