Horizontal, In-line, Deflagration

Model No: 301
Flame arrestors ( also called flame arrester) are passive devices that prevent the propagation of a flame or fire from entering into an opening in a pipeline or vessel discharging flammable vapour.
The flame quenching element is designed to be three or four times the area of the pipe in which it is installed, and is assembled between two flanged reducing spools. The element comprises a tightly rolled scroll or scrolls of crimped stainless steel ribbon to form passages through which the vapour passes. The area of each passage determines level of protection that the element provides. Storagetech™'s Model 301 In-line Deflagration Flame Arrestor has a Maximum Experimental Safe Gap as per standard, and is suitable for gas groups IIB and IIA.
Under normal operation the flame element allows the bi-directional flow of air and flammable vapour, however it introduces additional pressure loss and this must be considered in the design of the system. If a fire or ignition occurs external to the equipment and ignites the flammable discharge, the flame arrestor will quench the leading fire by absorbing and dispersing the heat as it passes through the element.
The unit is supplied with an earth point, copper tag and cable. Periodically the cell can be removed for cleaning or replacement.
The Model 301 deflagration flame arrestor is suitable for quenching subsonic flames and should be mounted in the horizontal plane, close to the source of any potential ignition. It is suitable for use with any of Storagetech™'s Pressure Relief, and Pressure-Vacuum Valves, and should be installed on the inlet to the Pressure Relief unit.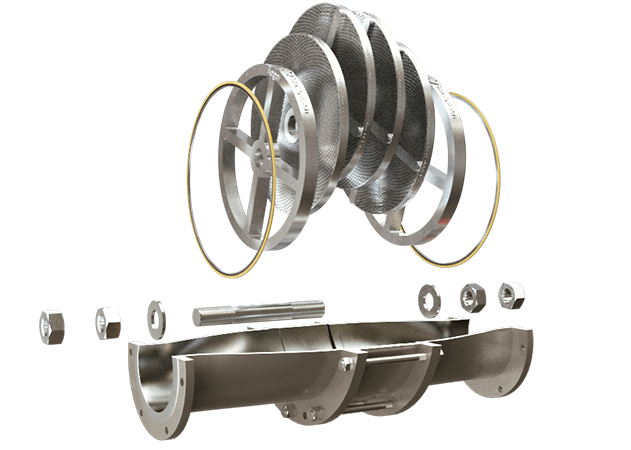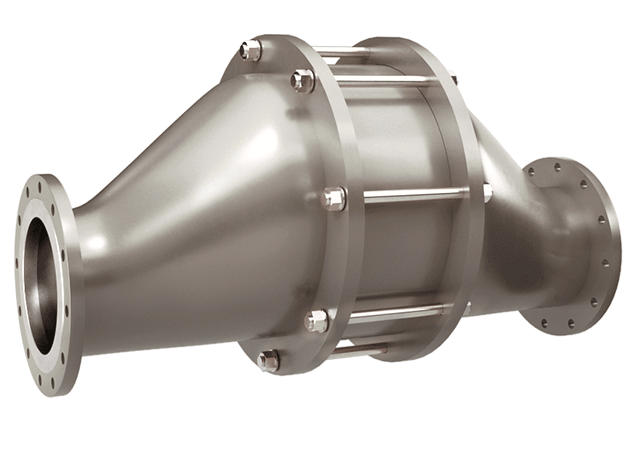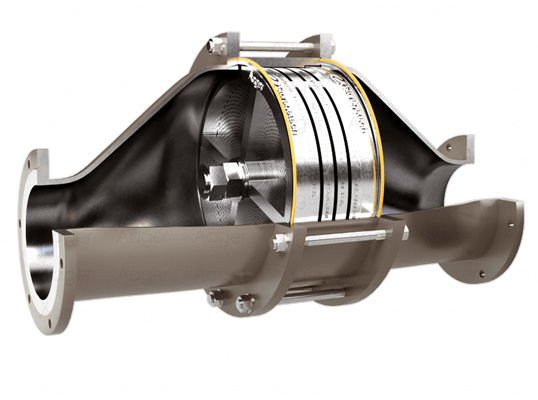 Construction
| | |
| --- | --- |
| Standard sizes: | 1" to 12" DN25 to DN300 |
| Body / Flanges:  | Carbon steel, Stainless steel AISI 316 –L or 304-L, Aluminium, Customer Specification |
| Flange drilling: | API Class 150, PN16, and Special |
| Flame element: | Stainless steel AISI 316 –L or 304-L |
| O-ring seal:  | Nitrile, Special |
| Screen:  | Stainless steel |
| Weather hood: | Carbon steel, Stainless steel or Aluminium |
| Paint finish: | Powder Coating, Colour RAL 9006, Epoxy Paint, Colour RAL 9006, Customer Specification |
| ATEX cert:  | Ex II 1/2 G IIB |
Design & Manufacturing Specifications
The size of the vent should be calculated in accordance with API Standard 2000 (ISO 28300) – Venting Atmospheric and Low-Pressure Storage Tanks or other international standards.