Model No: 800
Storagetech Swivel Joint Roof Drain System – Model 800 is especially applicable to external floating roof storage tank in order to drain the rain water. With the correct material selection, it is suitable for all kind of stored products.
Swivel Joints feature a sophisticated design and construction that includes modular construction suitable for a wide range of applications. Swivel joints are the vital part of the system and used for execute swiveling movements or slow rotary movements at the same time. Swivel Joint is designed for especially storage tank internal equipment such as floating suction units, drain systems, and oil skimmers; however, the different model is available for various applications.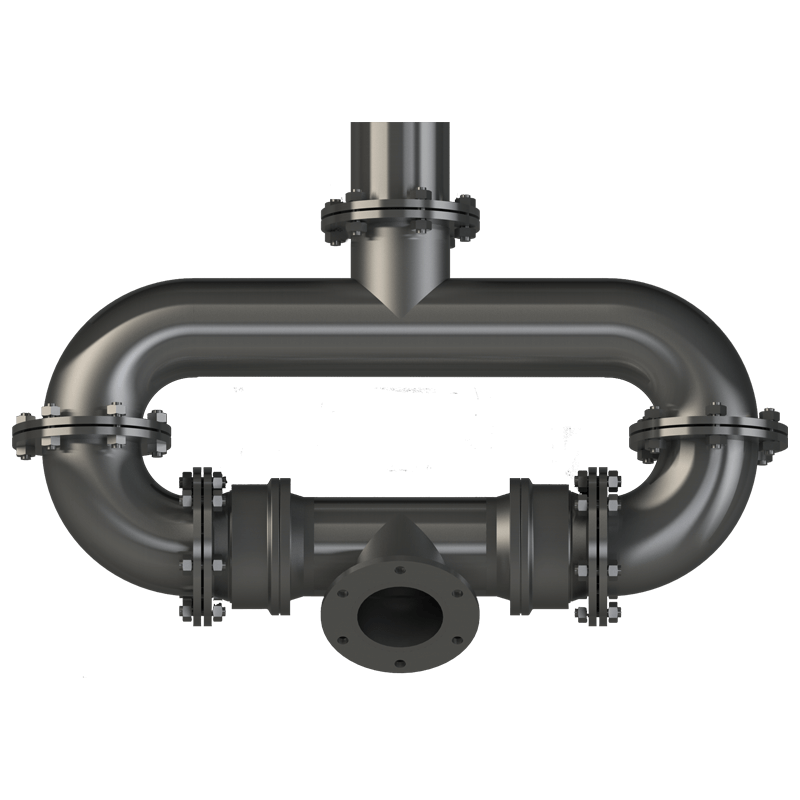 Material Description
Inner ire material is 316 SS – Gives crush strength to the hose,
Alternative spiral with outer wire compresses and seals hose wall Polypropylene fabric – Provides chemical resistant bore,
Flanges: Carbon Steel 150 Ibs RF (Stainless Steel available option),
Swaged Ends: Carbon Steel (Optional: Stainless Steel) and Stainless Steel ferrules,
Assembly of Side Plates – Side Plates: Galvanized Carbon Steel (Optional: Stainless Steel or specified coatings),
Increased corrosion resistance/compatibility with other products,
Bolts, nuts, sleeves, and spacers are stainless steel,
Flanges Bolts and Gaskets – Gaskets: 150 lb spiral wound Stainless Steel, Bolts: A193-B7, Hex Nuts: A194-2H.
Advantages
Storagetech's engineering team designed lubricated dual-race and triple-sealed swivel joints to provide permanent safety and convenience for the floating suction units and its application areas.
This system can be integrated into your existing automation system.
Different heavy-duty materials allow for matching the various kinds of products to be transferred, aggressive or explosive liquids or gases. Swivel joints can handle the most critical products.
Designed for the most challenging technical issues
Minimal pressure loss and no leakage – vacuum-proof and suitable for operating pressures.
Easy to maintain because of long-lasting lubrication. Practically don't need maintenance.
Certified reliability to meet relevant international standards
Floating Suction Units & Others Models