External & Internal Floating Roof Seal

Model No:
Storagetech™ seal systems are designed to prevent product loss and atmospheric contamination from Aboveground Storage Tanks as well as provide a weather shield. Seal systems meet or exceed environmental regulations and are custom designed to ensure effective operation in specific tank conditions. Storagetech™ seal systems can be installed while the tank is in-service. It is easy to install and no need for special tool.
API test programs for evaporative loss and emission show that emission from roof (deck) fittings without seals or gaskets can be a significant portion of the total emissions from ASTs. A well-designed and maintained peripheral rim seal may not always keep the tank in compliance. Wind factors can increase VOC emissions, particularly from roof fittings that are not properly sealed.
Storagetech™ seal systems are engineered, tested and manufactured to meet EPA-AST Environmental Compliance requirements. Different types of seals & combinations are available to suit pontoon & double deck external floating roof tanks & fixed roof tanks with pan deck roofs or aluminium decks.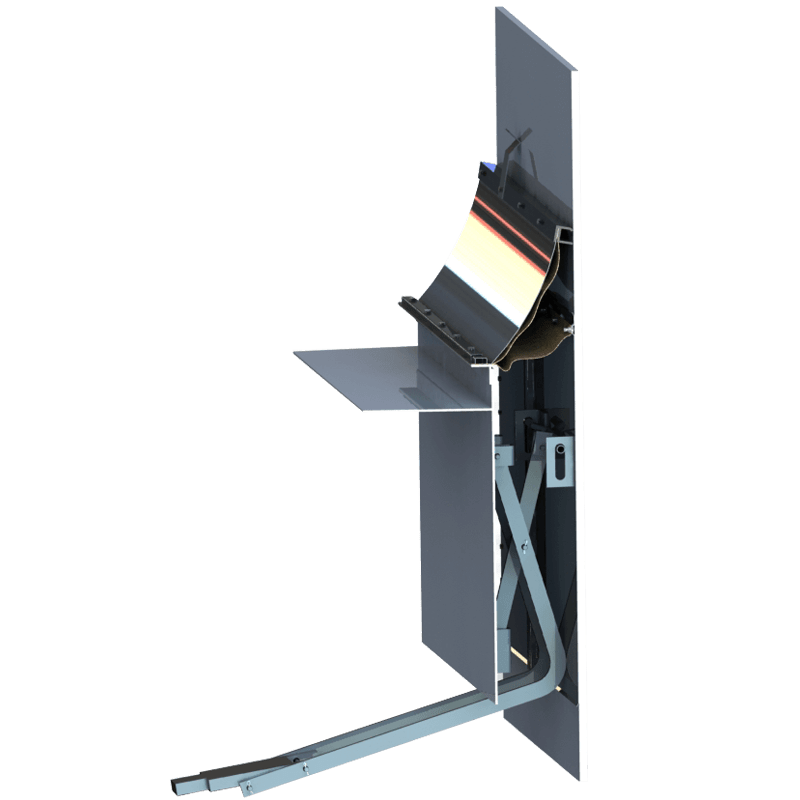 Features
Seals are chosen as per the products details or customer requirement.
Easy installtion and no need for special equipment.
Seals are designed as per API 650 appendix H.
Minimize the vapor loss.
Protect environment from toxic gasses.
Design Features
Each seal is customized to fit to the tank to ensure maximum performance, long life and safe operation. Primary seals include a variety of configuration and component options.  The shoe is connected by braces to the floating deck and is held tightly against the wall by springs or weighted levers A flexible coated fabric (made by Teflon) is suspended from the shoe seal to the floating deck to form a vapor barrier over the annular space between the deck and the primary seal.
Storagetech™ Primary shoe seals can be categorized as PANTOGRAPH and SCISSOR-type seals. The most important issue that affects the performance of the sealing system is that the load which is applied to the shoe seals needs to balance and this force covers all openings through rim. Mechanical seal systems are restricted for the lined storage tanks to not damage the cladding material.
Floating Roofs & Seals Models