Cable Suspended Internal Floating Roof

Introducing Storagetech's Revolutionary Cable Suspended Internal Floating Roof (IFR) – the ultimate solution that takes your storage tank performance to new heights. As industries evolve, so do the demands for efficiency, emissions reduction, and cost savings.
Our Cable Suspension System represents the cutting-edge innovation that meets these challenges head-on, transforming the way you manage and maintain your storage tanks.
With our Cable Suspended IFR, we've reimagined traditional internal floating roof design by utilizing advanced cable suspension technology. This system offers a range of exceptional benefits that go beyond the norm, delivering superior performance and unmatched value to your operations.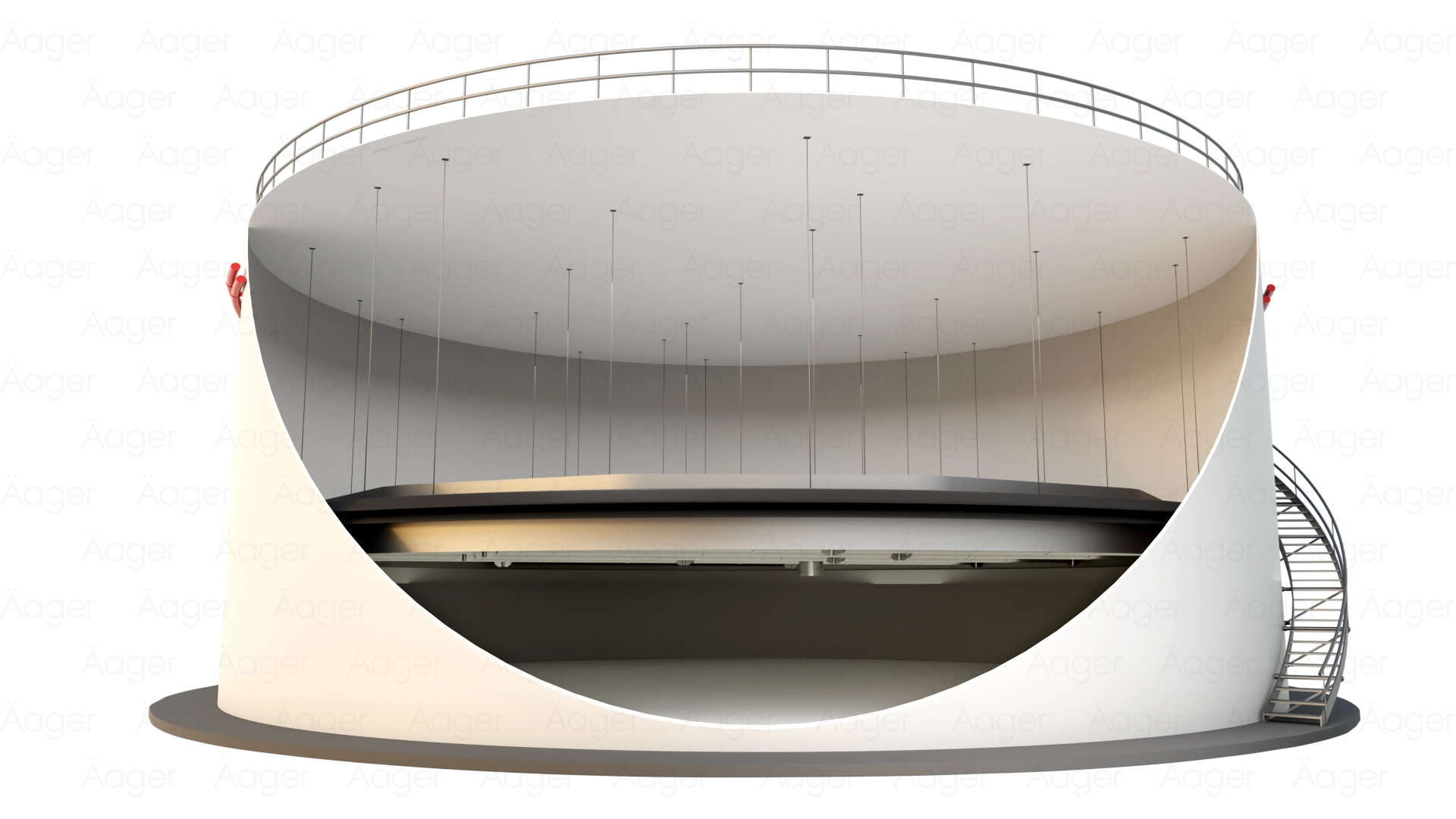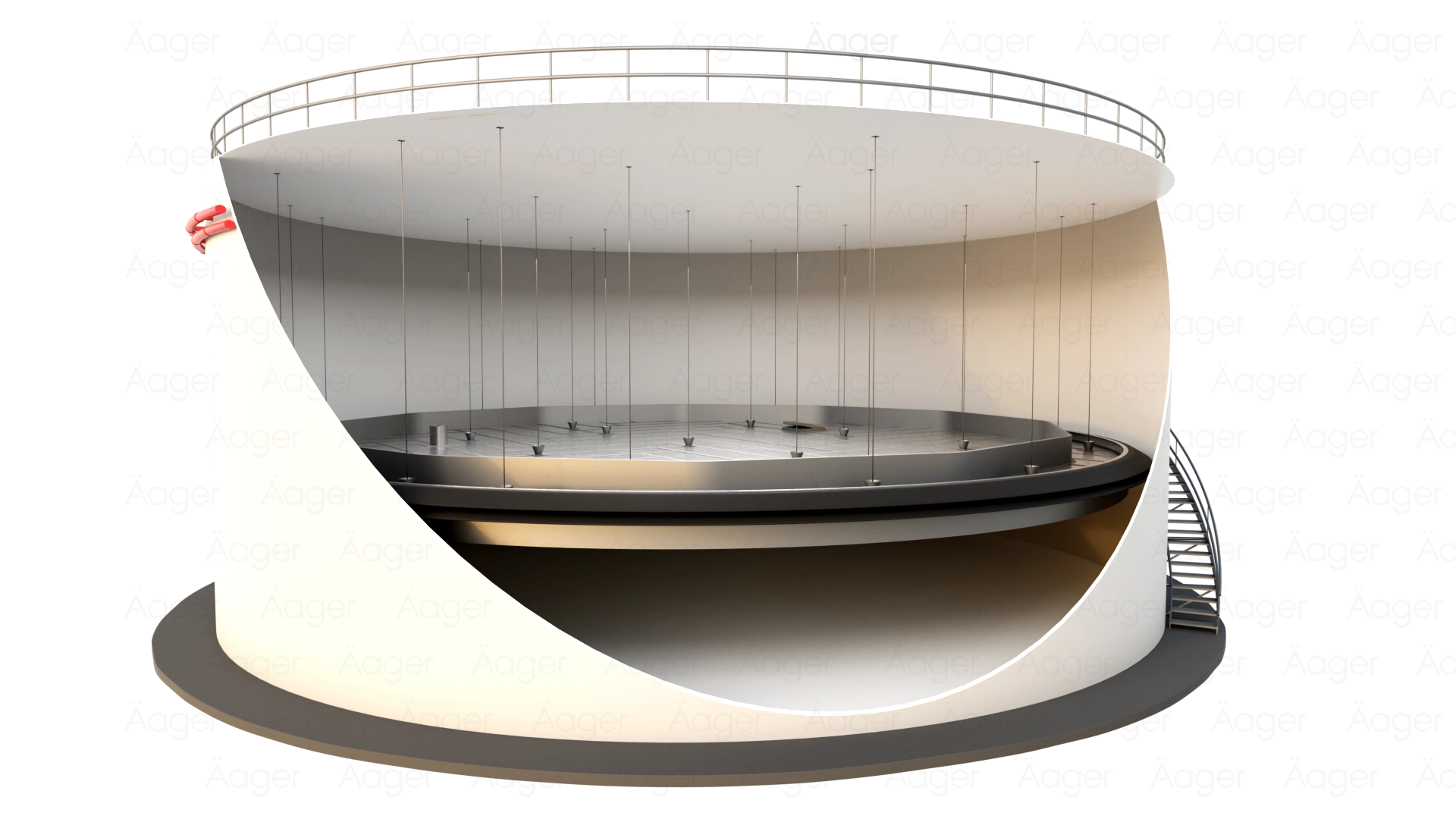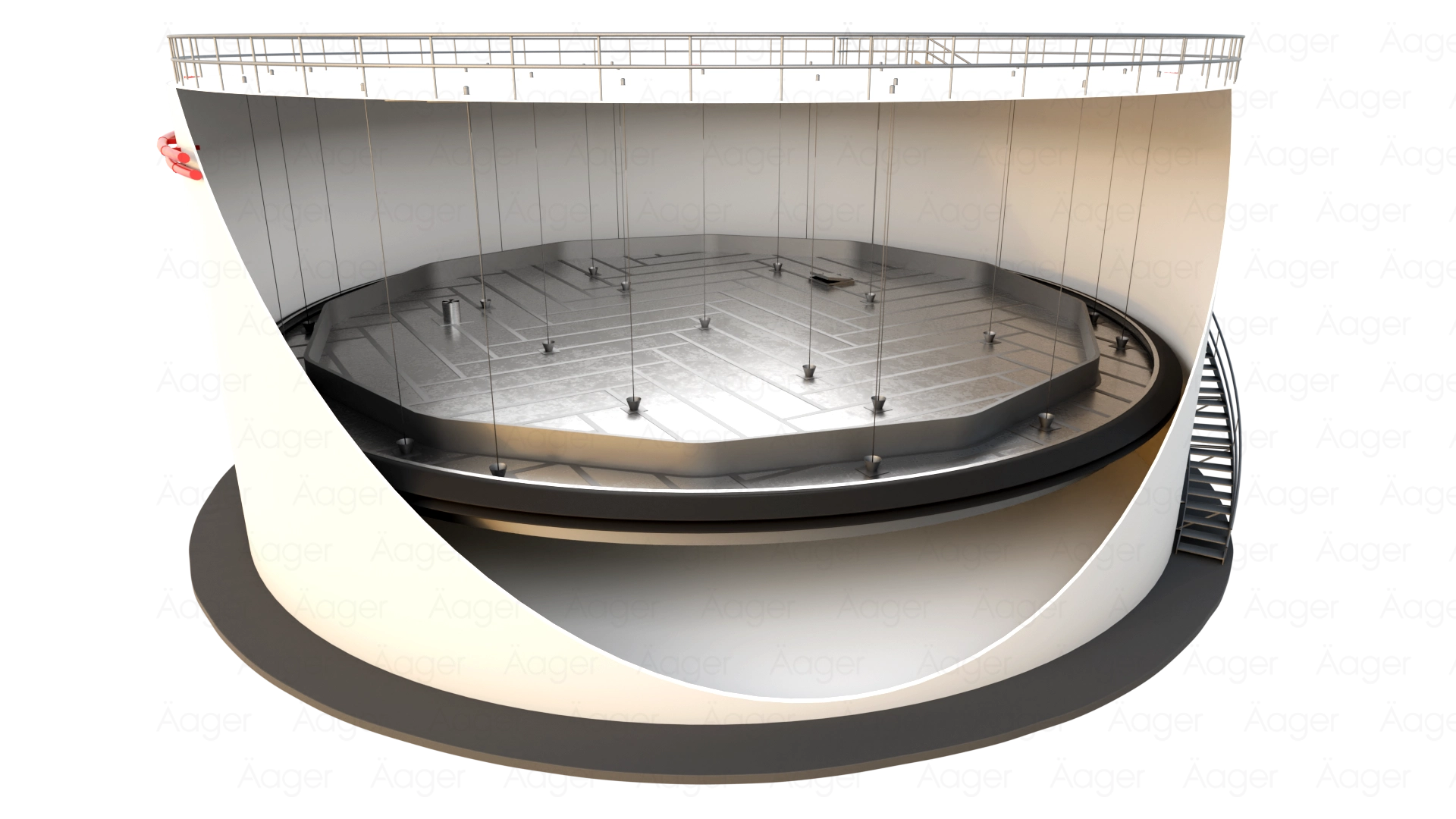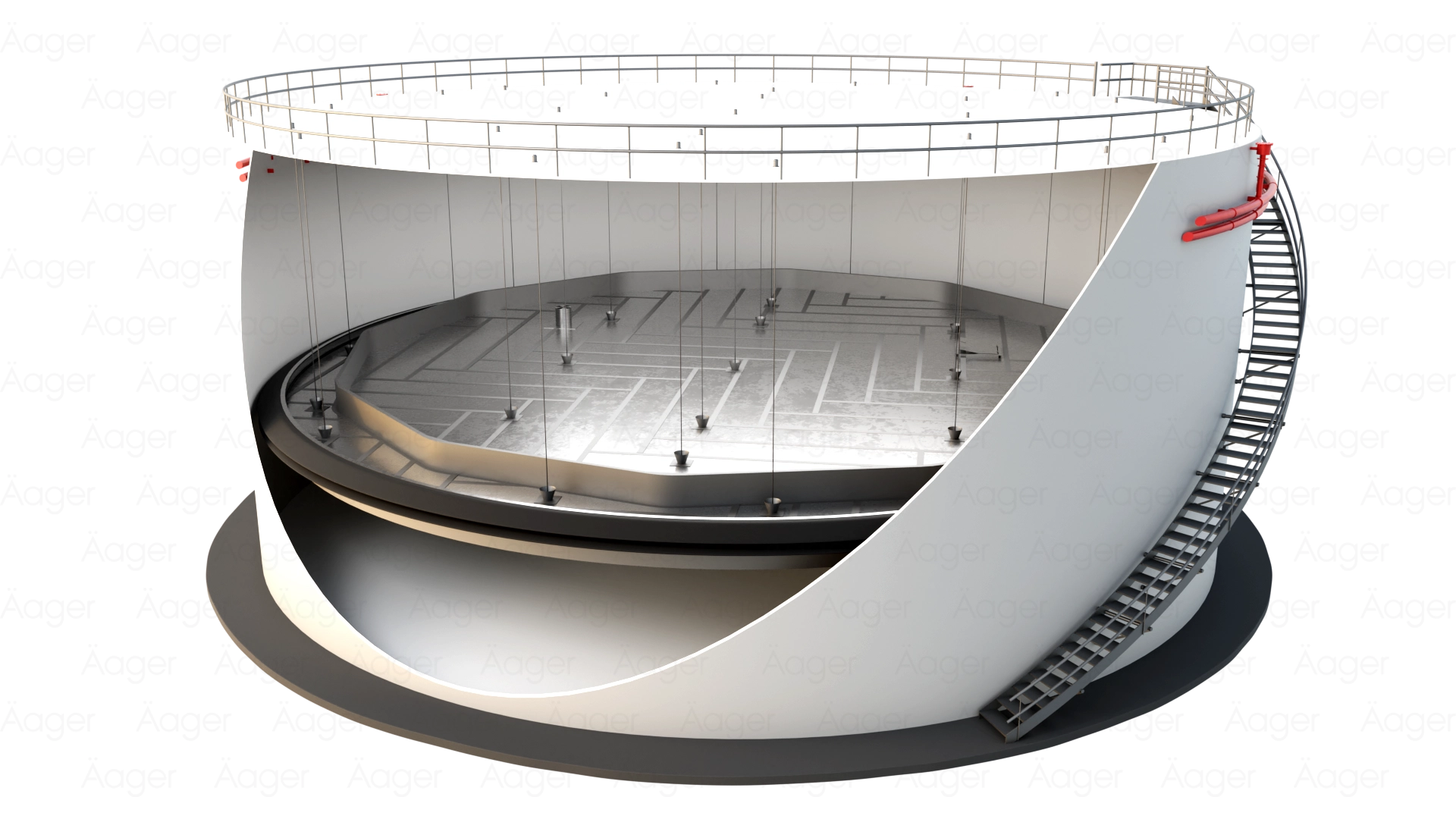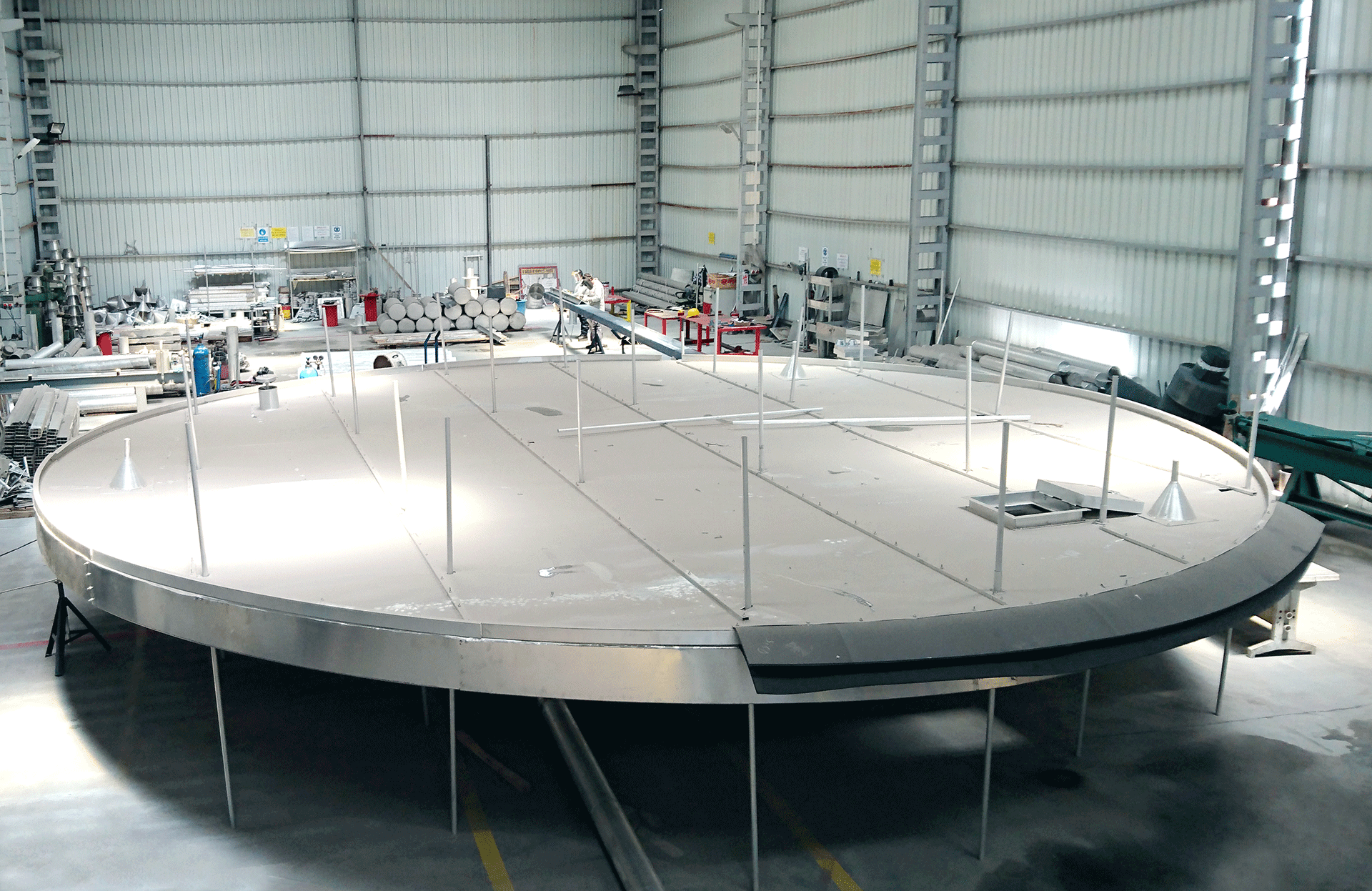 Key Advantages of Our Cable Suspended IFR
Emission Reduction Excellence: Our cable suspension system's ingenious design significantly reduces emissions by approximately 30% on average-sized tanks, aligning with environmental regulations and fostering a greener footprint.
Streamlined Maintenance: Say goodbye to the complexities of tank cleaning, bottom repairs, and coating. The absence of legs simplifies maintenance tasks, ultimately lowering your operational costs.
Adaptive IFR Settings: Adjusting IFR settings has never been easier. Our cable suspension system eliminates the need for in-service entries or jacking, allowing effortless adjustments even when the tank is offline.
Customizable Position Settings: Tailor your operations with our optional three-position design. Whether it's the low position, maintenance position, or a specific elevation of your choice, our system adapts to your needs.
Retrofit and Versatility: Embrace seamless integration, whether retrofitting existing aluminum internal floating roofs or installing new ones. Our cable suspension system effortlessly fits fixed steel roofs or aluminum domes, enhancing versatility.
Structural Confidence: Built to adhere to API recommended Load Combination for Floating Roof Supports, our system boasts a 5x safety factor. You can trust in its robust design for safety and long-lasting performance.
Floating Roofs & Seals Models