Gauge Hatch (Non-atmospheric, sampling slot dip hatch)

Model No: 220
Storagetech™'s non-atmospheric sampling gauge hatch provides access to bulk storage tanks while protection personnel and the environment when taking product samples, temperature, and gauging the depth product and residual water.
Designed specifically for use with volatile and hazardous liquids, the loss of liquid product and noxious vapour is minimised due to the construction of the hatch chamber. The unit is an assembly of two chambers, with upper and lower sections being isolated by a manually operated sealing disc. Entry to the Sampling Gauge Hatch is through a lockable closure in which a bayonet fitting will allow entry for the sampling, and temperature devices, and depth measuring tape. Considering its closed system Storagetech slot dip device is suitable for Nitrogen Blanketing (N2 Blanketing).
With the lower chamber sealed, the closure can be opened and the measuring or sampling device inserted through the bayonet fitting and loaded into the top chamber. The closure is sealed before the chamber sealing disc opened. The collection device descends into the tank under the control of the operator at the top of the tank, and collects the sample or information required.
The operator withdraws the device into the top chamber and seals the two chambers. The closure can be opened and the sample and information retrieved. The bayonet fitting entry is plugged, and the closure shut and locked.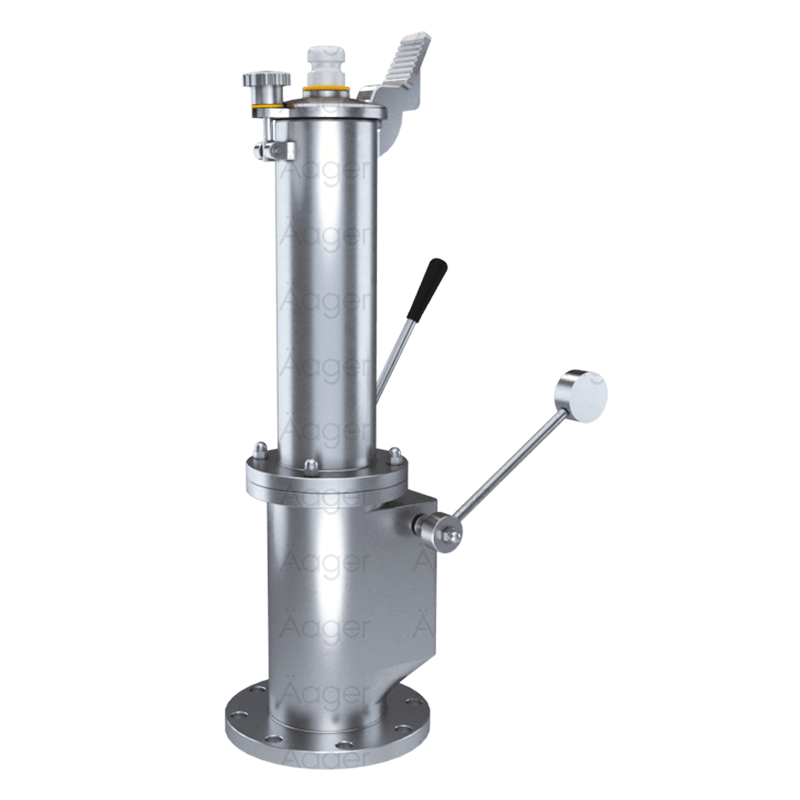 Operating Conditions
| | |
| --- | --- |
| Pressure: | < 40" W.G. 4 mbar |
Construction
| | |
| --- | --- |
| Standard sizes: | 8" 200mm |
| Flanges: | API Class 150 RF, DIN PN16 |
| Body: | Carbon steel, 316 stainless steel, cast aluminium, cast iron |
| Paint finish: | Powder Coating, Colour RAL 9006, Epoxy Paint, Colour RAL 9006, Customer Specification |
Emergency Relief Valves & Gauge Hatches Models