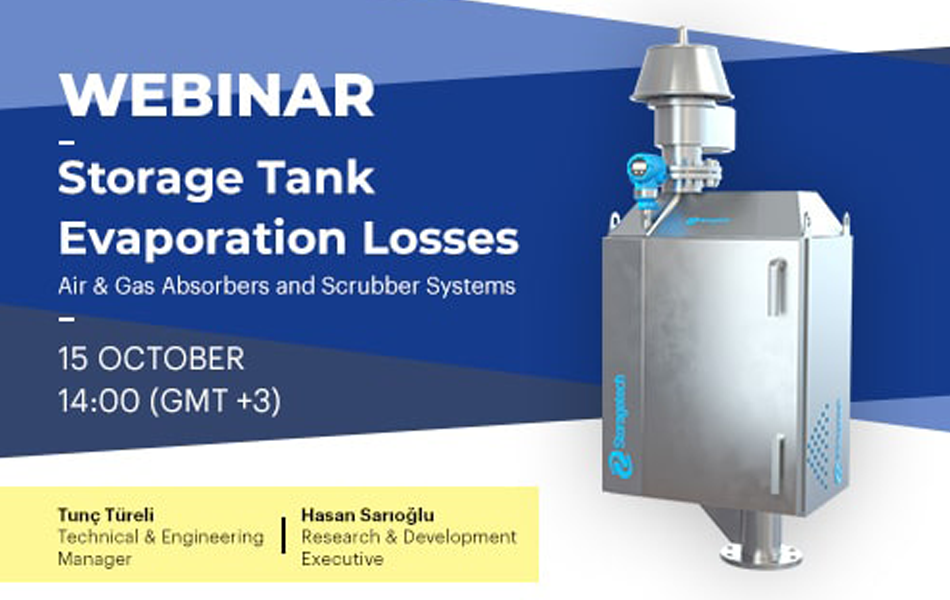 Storage Tank Evaporation Losses – Air & Gas Absorbers and Scrubber Systems – Webinar
Emission control is one of the main issues for the systems which are stored valuable goods and enterprises need both cost-effective and environment-friendly solutions for these issues. With the products we develop and design, we are contributing to safer and cost-effective results.
We will draw attention to why evaporation loss is critical and what kind of solutions might be helpful for this. We will be sharing our expertise in the manner of both engineering and research&development.
Date : 15 October 2021
Time : 2:00 pm – 3:00 pm EEST
Couldn't attend the webinar? Don't worry, you can watch it here.