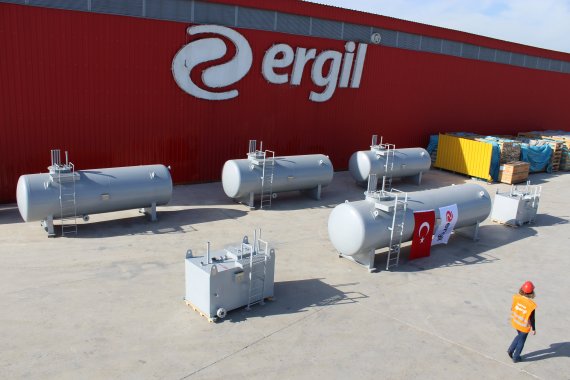 Sept 8, 2016 – Dubai, UAE – Äager, a worldwide leader in engineering, construction and manufacturing for oil, gas, water, chemical and petrochemical industries is pleased to announce that ERGIL storage tanks have received UL certifications.
Äager is authorised to design and fabricate UL 142 – Steel Above-ground Tanks for Flammable and Combustible Liquids and UL 58 – Steel Underground Tanks for Flammable and Combustible Liquids. UL certification is a worldwide requirement by many nations to facilitate smooth global trade. It certifies, validates, tests, verifies, inspects, audits, advises and provides knowledge and expertise to help customers navigate growing complexities across the supply chain from compliance and regulatory issues to trade challenges and market access.
Äager is well reputed with its shop-fabricated storage tank and pressure vessel manufacturing and design capabilities. As an ASME U, S, R and NBR certified company, ERGIL is also proud to provide UL marked storage tank, where high quality and standards are required. The NFPA 30 Flammable and Combustible Liquids Code requires atmospheric tanks to be designed and constructed in accordance with one of several recognized engineering standards, such as UL 142 & UL 58.
Mr R. Oktay Altunergil, CEO states "The addition of the UL certification complements our existing certifications and gives us a quality edge in the oil and gas industry. This puts us higher up on the global map, making us more responsible towards our customers."